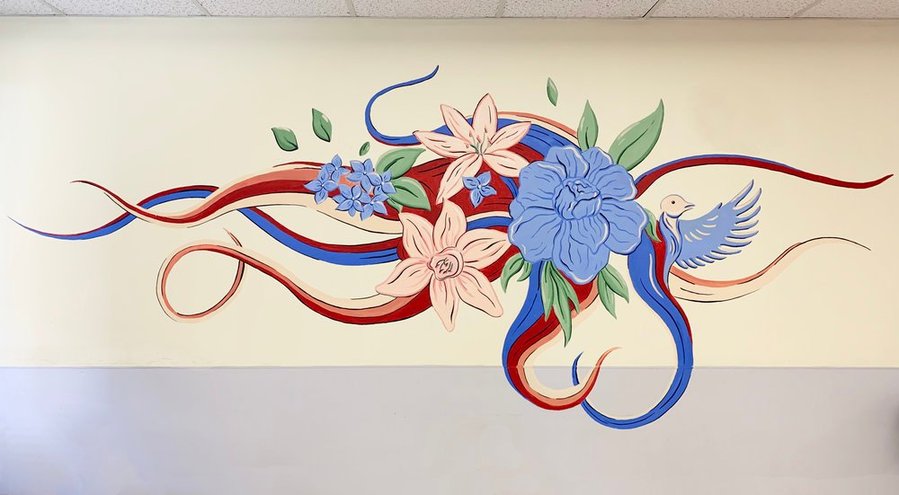 For this project I was commissioned to create a mural for Rekai Centre. The intent was to lighten up the room and encourage residents of Rekai Centre to spend more time in the living room socializing and working on creative projects. I had to come up with a design that will represent hope and the ability to resist through struggles. Talking with residents of the center helped me realize that the best choice for this design will be elements of nature (something they all are drawn to). I decided to created a floral design that will include flowers with different symbolic meaning behind them. Gladiolus symbolizes strength and health, daffodils represent new beginning, and peony is traditionally seen as a flower of compassion and prosperity.
My choice of colours was made based on the preferences for individuals with dementia, which is different hues of red, blue and green. Blue is a restful color with a calming effect, red increases brain wave activity, and green is symbolic of growth and life.
As I was creating this mural I realized residents' need to talk about art, nature and their creative practices. After I finished working on this project I had a chance to come back to the centre and was pleasantly surprised to hear that many residents now prefer to stay in this room after their lunch break and engage in different activities that let them express their creative potential.